Feeling: Tired out
Listening to: Nothing today
Watching: Vagrant Queen
First day of holiday so of course I woke at 5am! I was awake for a couple of hours, but as everyone else in the house started to wake up, I drifted back to sleep. I eventually got up at 8am and went to collect some "it's the first day of the holidays" breakfast pastries from Haddie and Trilby.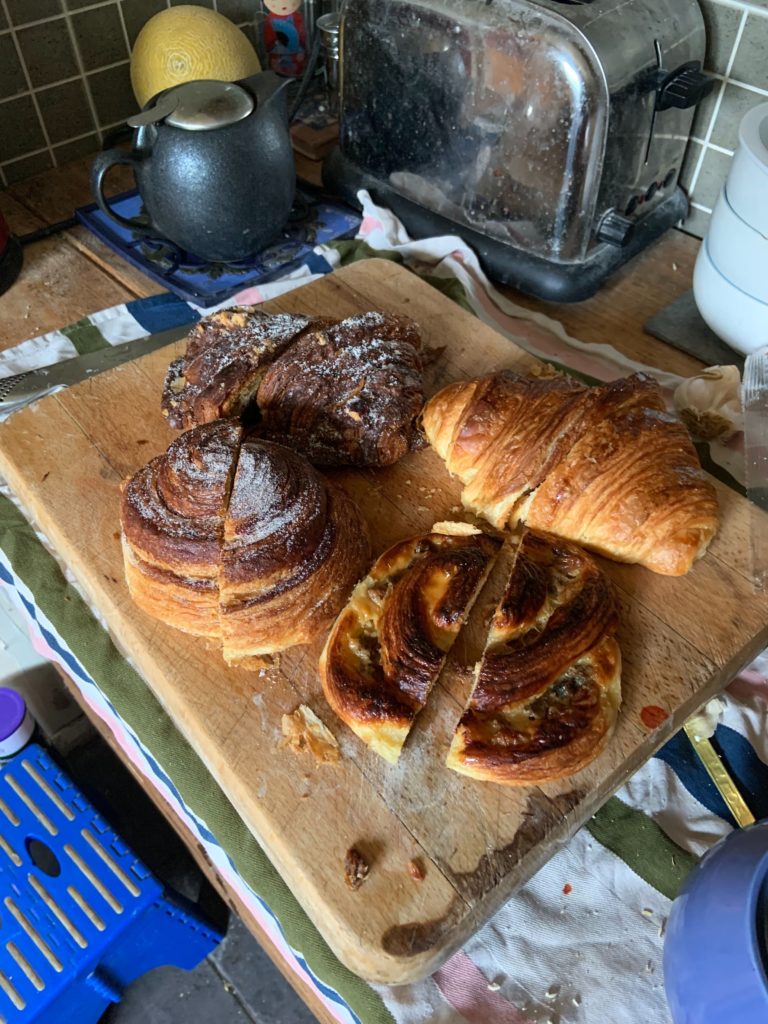 After leisurely breakfast I went out to start building another planter from the left over decking materials, while D and the kids walked to Warwick (I hadn't realised they were going that far, and started to wonder where they had got to before D texted to say they were on their way back at about 1:30). They went to Warwick Books and all really enjoyed themselves – B declared it the best treat ever, and it cheered them all up.
Once they got back we had a late lunch, and in the afternoon D, B and F watched the live action remake of the Lion King while I went back to work. By the end of the day I had two additional planters (plus the one I made last week) and so tomorrow or Monday we can gravel the area round the deck and setup the planters (although I think we'll need some more earth to fill these).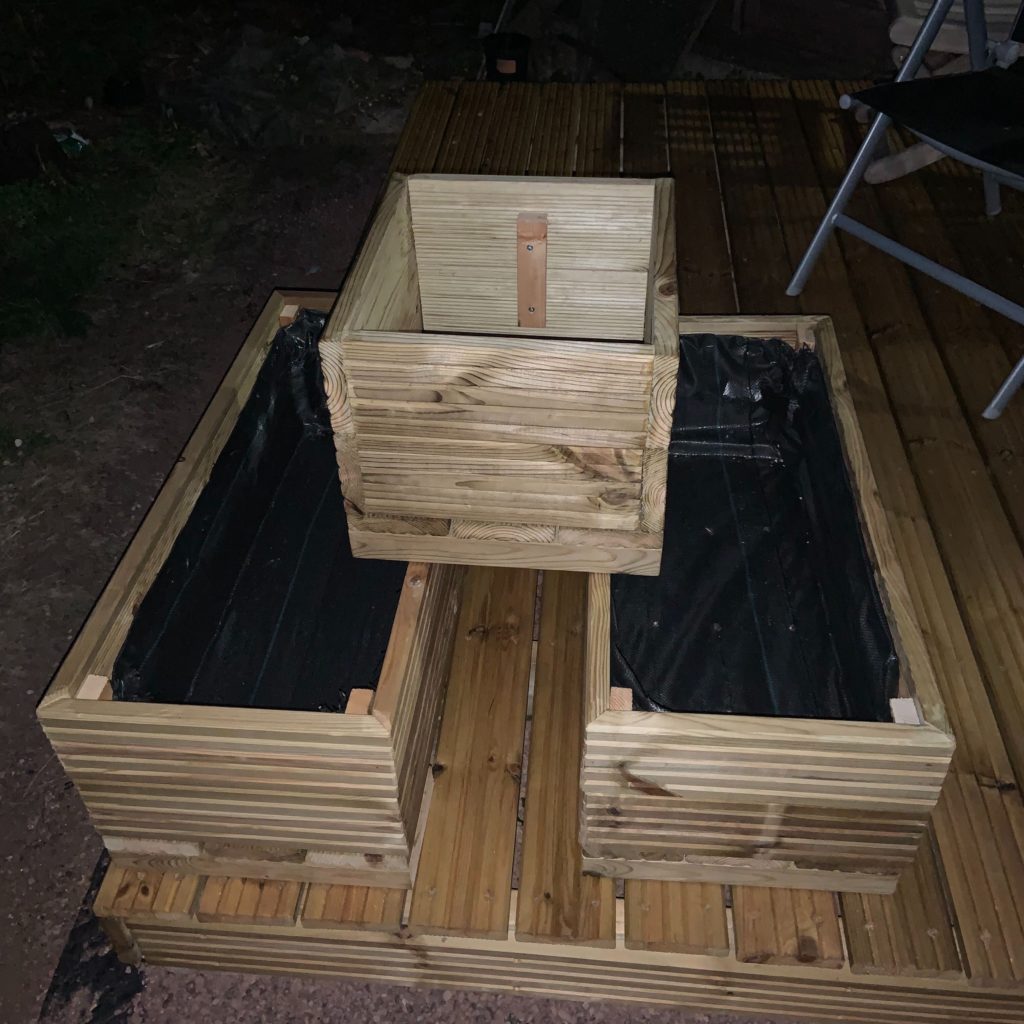 We had a takeaway (Chinese) for tea. All in all a pretty good start to the holidays – but I'm exhausted now 🙂
Stay safe, stay strong x