Feeling: tired out by work
Listening to: Can't even remember
Watching: Bake off: The professionals
Woke up feeling tired and spent the day feeling tired – as yesterday I spent all day gearing up for the software release and doing testing – but by the end of the day – success! All the modules I work on have been successfully released \o/ (this is a huge team effort, not just me by any means).
Meanwhile the kids were a bit stir crazy today, especially F. We went out for a walk this afternoon which I think did us all good. Both kids had their music lessons (keyboard for B, drums for F) today and we got notification that the place where F usually has lessons (and I have singing lessons) will be reopening their physical premises from 1st July.
C dropped round a "SceneIt" Harry Potter game for the kids and we gavean escape room game we'd played in return. The SceneIt game comes with a DVD and you get puzzles on the screen as well as questions on cards. The Kids played that in the afternoon and enjoyed it (although they seemed to enjoy just solving the puzzles on screen rather than bothering with the rest of the game tbh).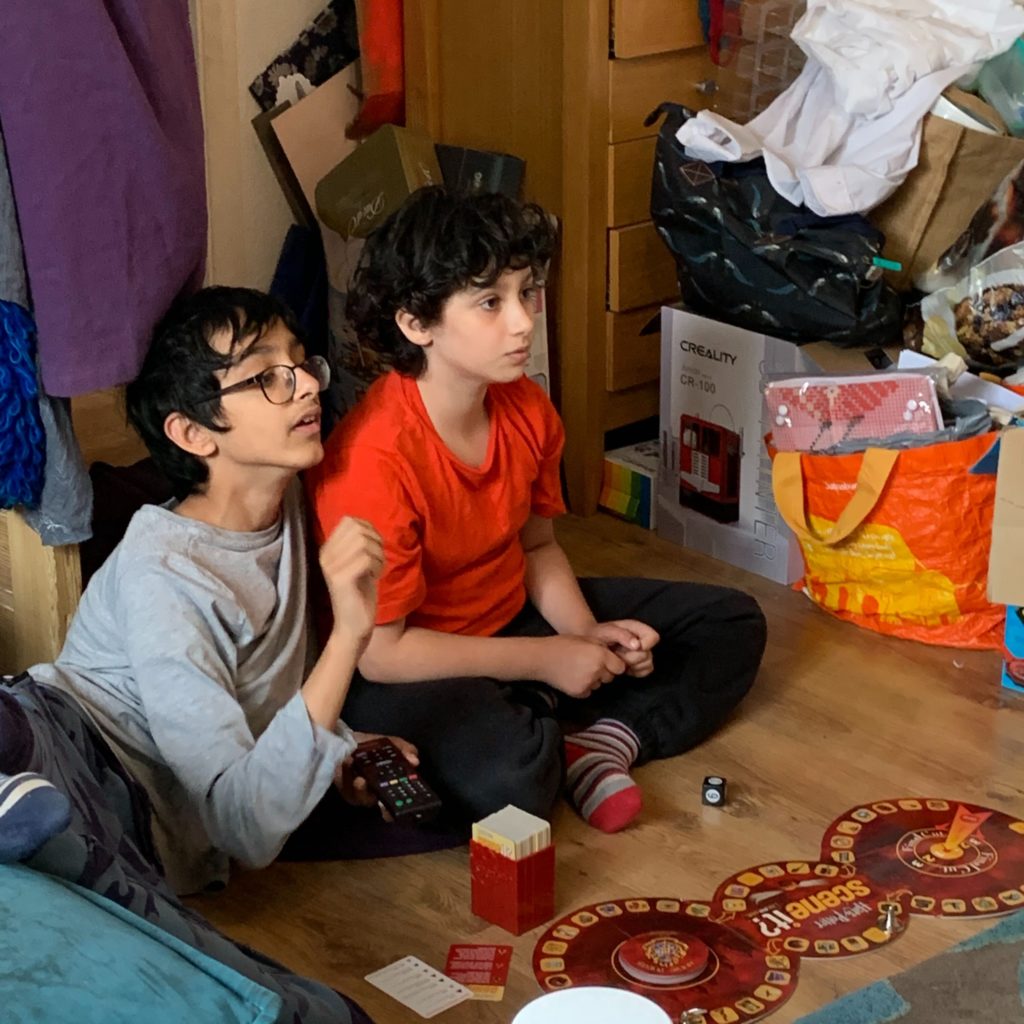 Tomorrow looks like being another full day for work, so sleep now. Really looking forward to the weekend.
Stay safe, stay strong.