Feeling:  Tired
Listening to: Nothing today
Watching: Parks and Recreation
Woke up around 8 and got up to make tea and to get some bread going (as D had mentioned I hadn't baked in a while) – I didn't manage to get it done for lunchtime in the end but we have a loaf waiting for us tomorrow now.
I was feeling a bit lethargic first thing, and so rather than start on the decking straight away I did some more jigsaw and then F and I sat on the sofa and read to each other.
Eventually I worked up the energy to go and tackle the next stage of the decking project. I've reached the stage of the project that I find stressful – measuring and cutting and levelling – and I spent a long time trying to position and level paving stones to support the deck frame – it seemed to take forever and by the end I still wasn't happy I'd got it completely right. Extra stress when it decided to chuck it down with rain – only for a few minutes in the end, but still a rush to get tools and timber out of the rain.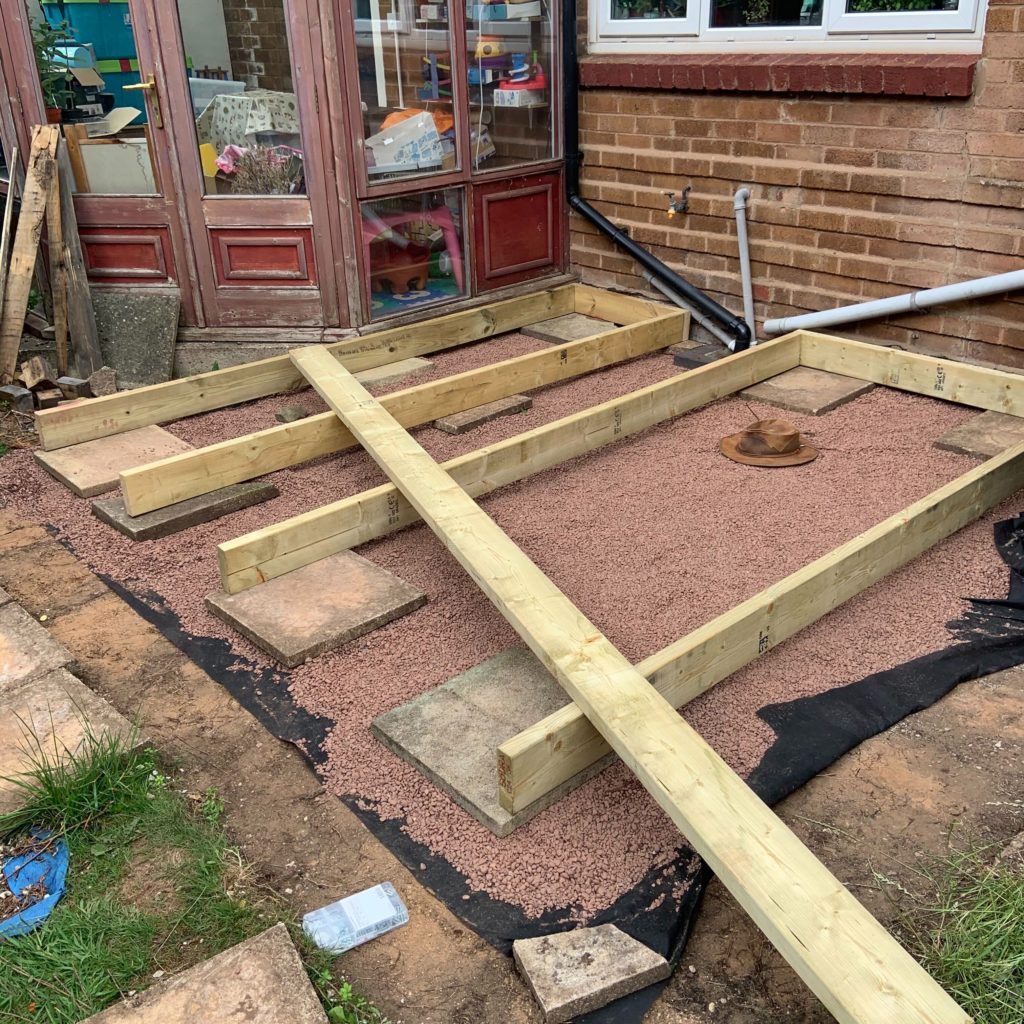 This is where I'd got to by 4pm. It doesn't seem a lot of progress for several hours of work, but it's as far as I can go until I get a delivery of supplies (hopefully Tuesday) – and by 4pm I was tired out!
While I was working on the deck, D took F and B out for a walk (they also got caught in the rain) and the kids prepared a quiz for my side of the family in the afternoon.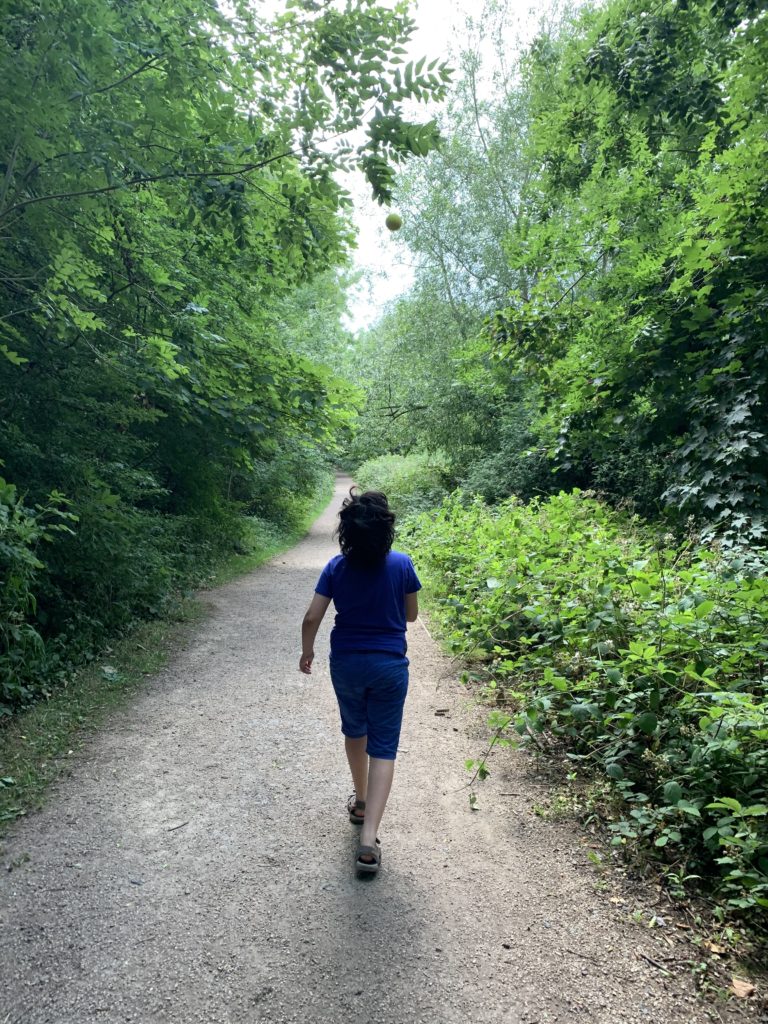 D made some more progress with the jigsaw – but C, who has the same puzzle, messaged me earlier to say she'd finished it, winning our informal competition to see who would complete the puzzle first. We've still got a way to go!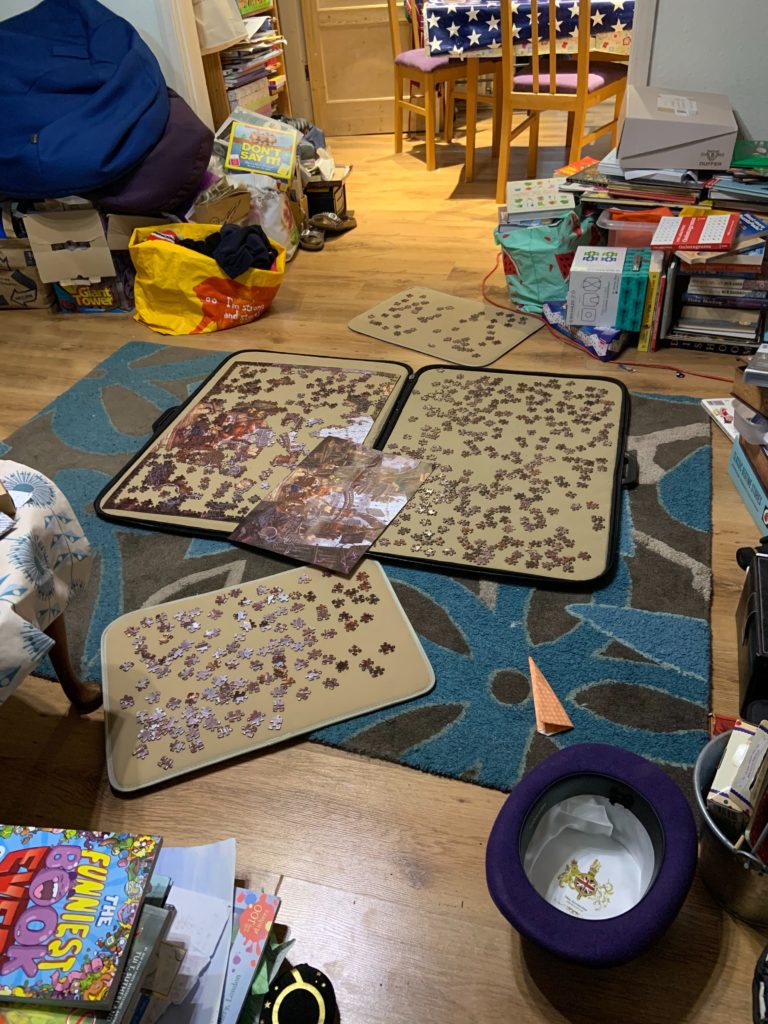 Stay safe, stay strong.