Feeling:  Restless and happy and sad
Listening to: Nothing today
Watching: Thor: Ragnarok
I completely forgot to post yesterday – first day I've not posted since 22nd March when I started writing to try to record something of what it's been like living through this strange period of time. What I'm finding at the moment is that coming out of lockdown is in some ways stranger than going into it.
Yesterday we all went to visit my Mum. The first time the kids and D have seen Mum since February. It was, of course, lovely to see her, but difficult as well because we are still socially distancing and a lot of the time I felt I was having to watch the kids (and to some extent Mum!) to ensure they weren't getting too close. We also saw E who came to drop something for Mum while we were there – it was really good to see her.
We went on a nice long walk (a little too far for F's tastes) and had a lovely late lunch in Mum's garden despite the very changeable weather.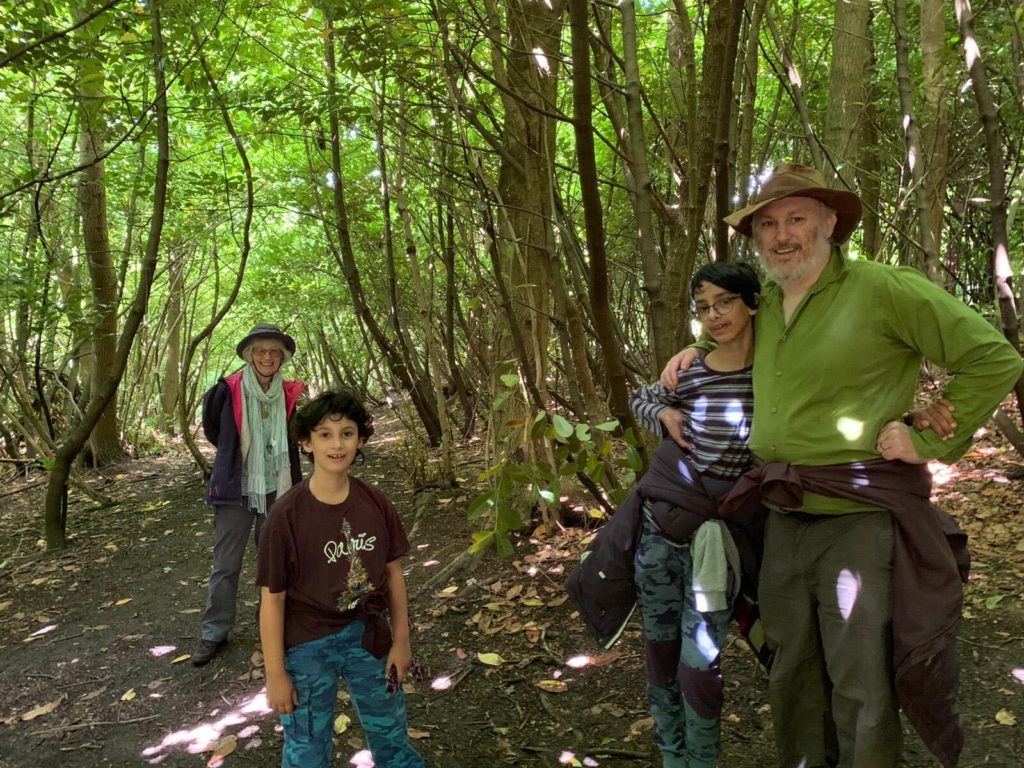 We came back home mid-afternoon and did C's quiz which was lovely as always and during that talk turned to whether the pubs might reopen soon and Saturday evenings might return to being a time to go out rather than stay in. I'd love to see friends and family properly again but I have to admit I'm not sure I'm ready for a return to socialising yet. I think it's going to take some time for me to adjust again (just as it took me time to adjust to the lockdown) and I need to find a way of acclimatising myself to this mentally so I can actually enjoy people's company rather than worrying about the risk. Not sure how though.
Today has been a pretty quiet day. I was up last, but it wasn't that late. My neck and back had been aching since Friday so D suggested we tried a yoga session she'd found helpful before – so we did some Yoga with Adrienne before we had breakfast. My neck and back haven't ached all day, so either it worked, or just two days away from my desk is good for me.
For breakfast we had some treats (chocolate almond croissants for me, D & B, cinnamon toast for F) and in the morning the kids made some lovely Fathers Day gifts for me.
After coffee I tackled the front lawn/meadow which we let grow during "no mow May" (I've been so dedicated to this that I've been not mowing the lawn since the start of the year), and trimmed back one of the plants at the front (at the same time trimming into a cable into our neighbour's house – which luckily turned out to be out of use already!)
And then another coffee and an origami session with the kids – F challenged me to make a parrot following a YouTube video and I think it turned out pretty well (apart from the beak which I made a mess of).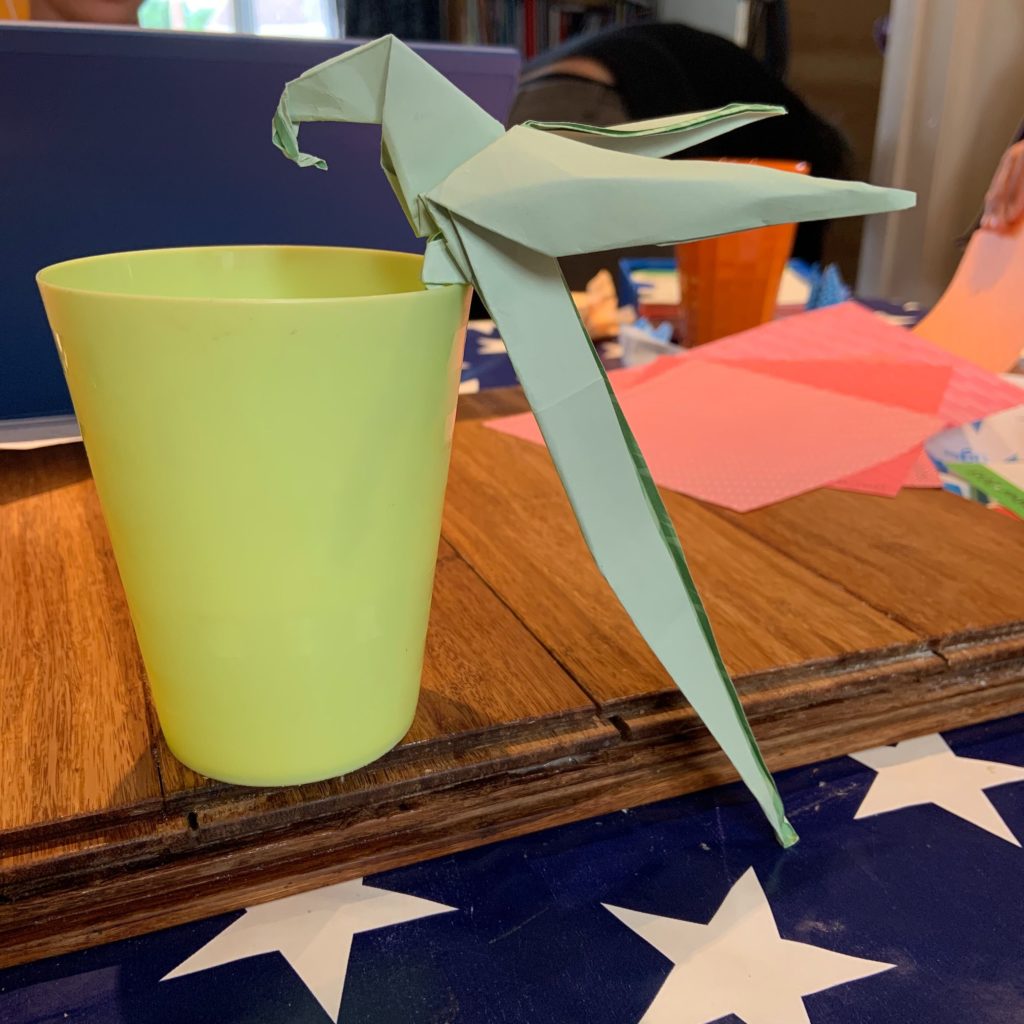 I really enjoyed this (and another bit of origami inspired by someone from choir and her daughter which I did together with B). I think I'll try some more origami when I need to switch off from other things.
This afternoon we watched Thor: Ragnarok with the kids, had our quiz with my side of the family and I made spaghetti bolognese for tea followed by sticky toffee pudding – yum!
Finally thinking about my own Dad today. Yesterday while we were with Mum we went to visit the garden of remembrance where his ashes are buried (first time D and the kids have had to do this), and in Mum's garden she had a metal forget-me-not that was part of a display at Gloucester Cathedral earlier in the year. We never got to see the display at the cathedral (we'd planned to visit with Mum on Mothers Day and then lockdown happened) so it was lovely to see the forget-me-not in her Garden as a memory of Dad.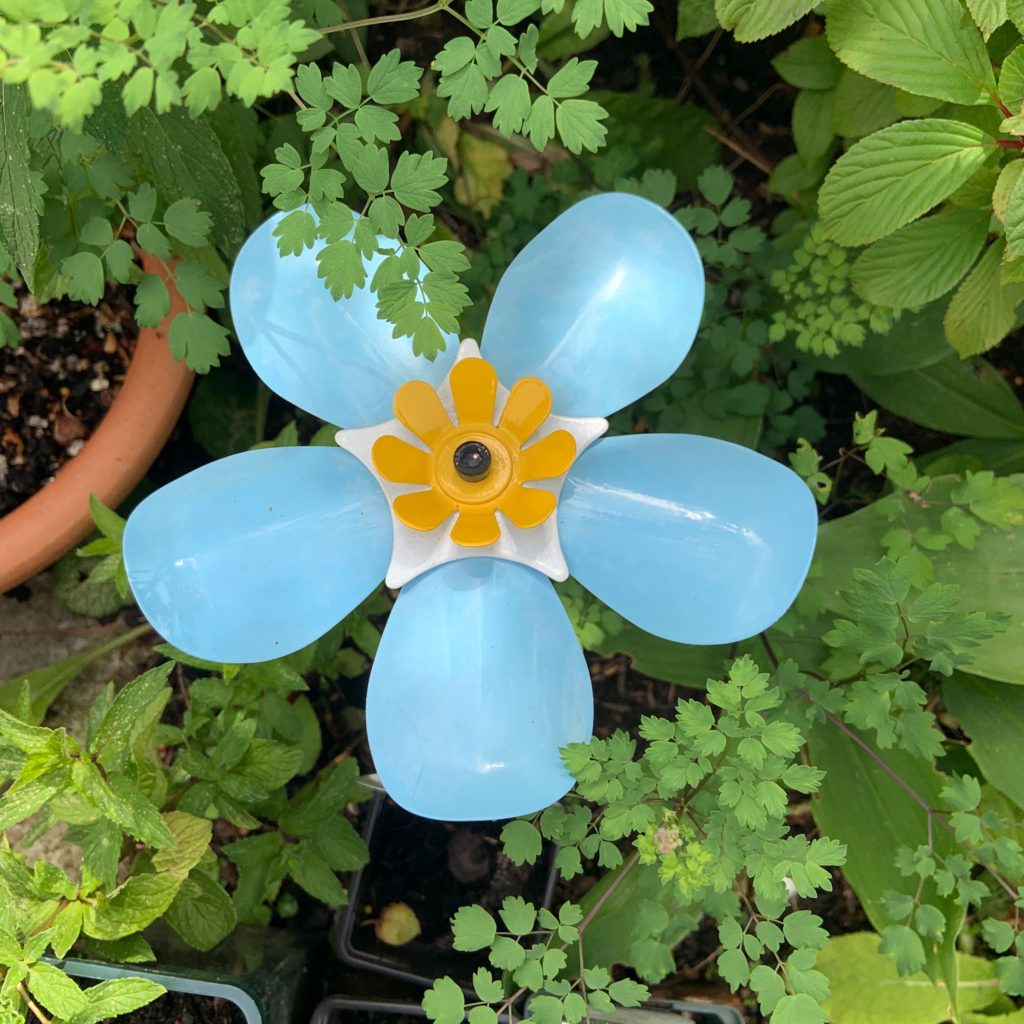 E sent a picture of some some beautiful flowers she and Mum had picked from Mum's garden and placed in the garden of remembrance today. It was lovely to see.
Stay safe, stay strong.