Feeling:  Relaxed
Listening to: Nothing today
Watching: Inception
After two days in a row waking early, I slept in today and only woke at 9 – the last to be out of bed (although not by much – no-one was awake before 8).
I felt quite tired this morning, and it was raining (and thankfully much cooler), which gave me an excuse not to start work on the decking project straight away. Instead I returned to a jigsaw D and I started weeks ago but then had not returned to. I decided I'd complete the edges (and I literally just found the last edge piece this moment) and both D and I worked on the puzzle throughout the day.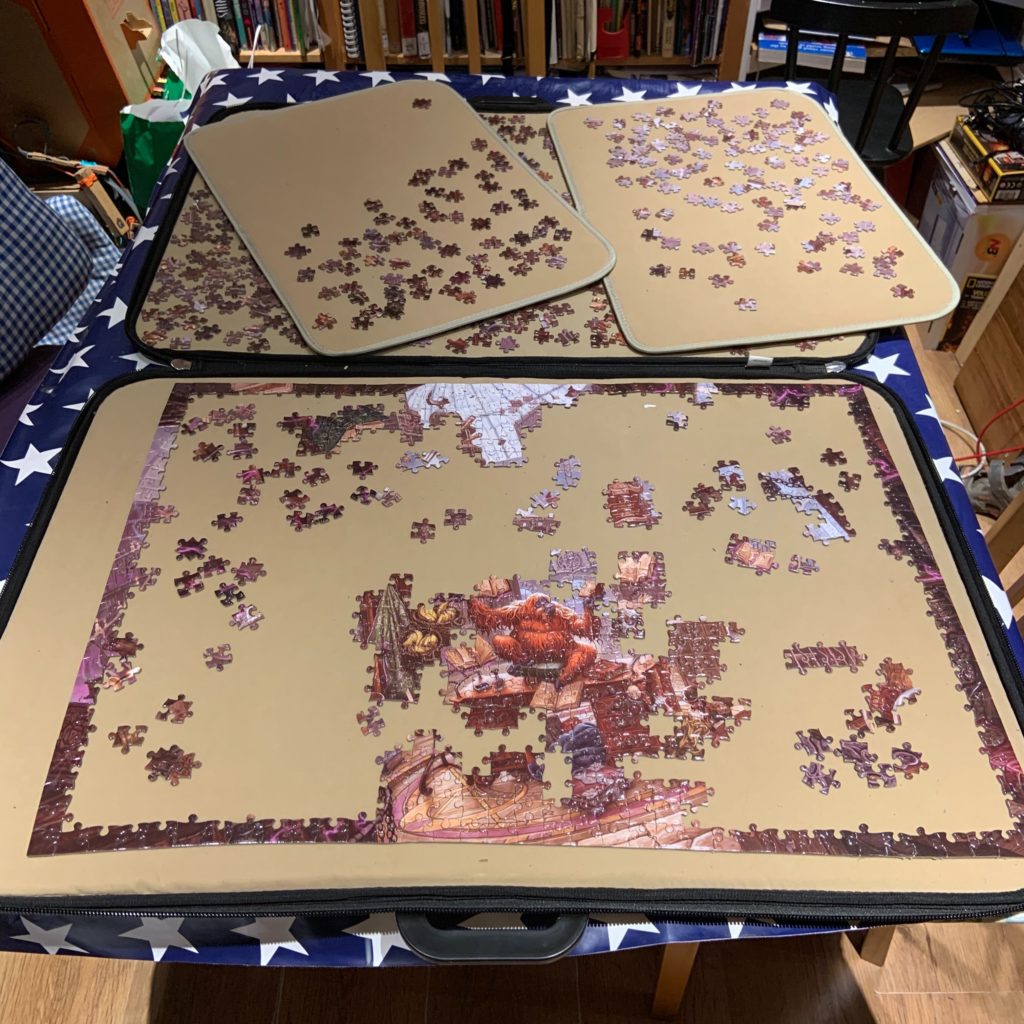 It was very relaxing to just work on the puzzle for a bit, and hopefully we'll do some more tomorrow.
Yesterday F was trying to get herself setup to borrow e-books and audiobooks online from the library (she enjoys listening to things but we don't have a lot of audiobooks so she wants some more variety). Yesterday there was a problem with the online service and she couldn't get it to work – but happily today it was all working and she got setup and spent some time reading an e-book (Phoebe and her unicorn) and listening to an audiobook (Tom Gates).
Having declared he was going to take a break from his animation/special effects work, B (predictably) changed his mind and did some more work on adding special effects to video clips of his cousins – he's even managed to teach me a little of how Blender works.
Fs Kung-fu instructor had arranged a call this afternoon to talk about resuming classes. I joined the call, but D and I don't feel its the right time for this kind of class just yet. I really want to see what happens to all the indicators after the additional relaxation of the lockdown on 4th July – which for me means waiting for at least 2 weeks after the 4th to see what the impact is. Although some of the other parents felt the same as us, some were very happy for the classes to resume as soon as possible – which brought it home to me how varied people are in either their assessment or acceptance of the risks involved.
After lunch the rain had stopped and I had a bit more energy so I decided I'd make a start on the decking. I managed to lay the landscaping weed suppressant fabric, get the gravel down and check the level in anticipation of putting the outer timber frame down (maybe tomorrow if the weather holds). I'm a little limited as to what I can do tomorrow because I'm still waiting for the timber preservative (for cut ends of the timber) and some joist hangers which won't come until next week.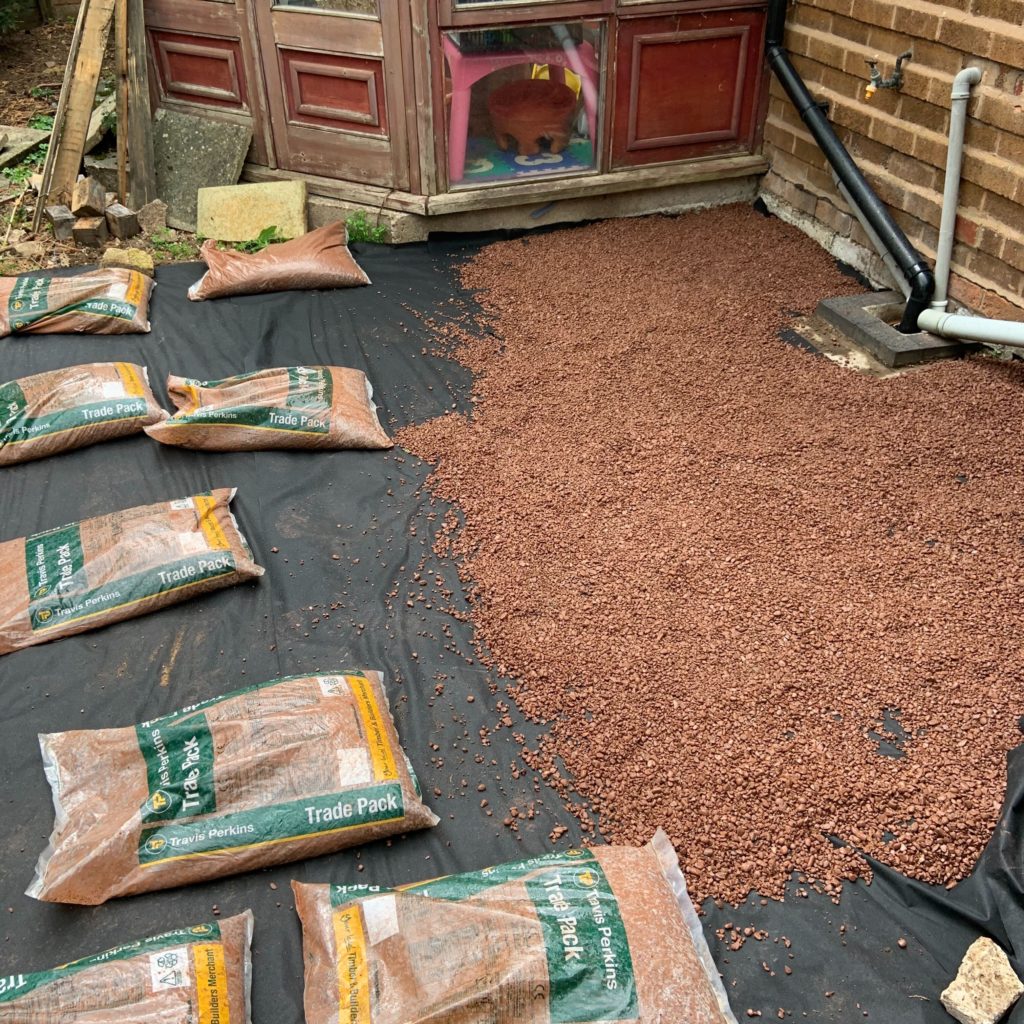 I've done a bit more than this picture shows, but as my mum immediately quipped when she saw the picture, "looks better already!"
In the evening we had our usual quiz and then (after some initial upset) some nice time watching TV with the kids before bed. Hope tomorrow is just as relaxing and productive.
Stay safe, stay strong.