Feeling:  OK
Listening to: Taylor Swift
Watching: Vagrant Queen
Was woken this morning when D got back from her run to find Travis Perkins parked outside to deliver the timber and other materials for the decking. I hastily got myself dressed and we moved everything from where it was unloaded at the front through to the back. So by 8:30 I felt like I'd had a real workout (and D had had two workouts).
I'm still waiting for some additional decking supplies from another supplier (Wickes) before I can start properly assembling the deck – but I can get landscaping fabric and gravel down now which is the first job for the weekend.
I managed to grab a tea before taking F to school (just very slightly late). Had nice chat to a couple of the teachers both of whom taught B and were asking after him.
The rest of the day was pretty standard – just work for the three of us at home, then D collected F from school and D, F and B had ice cream (there were only three left so I opted out). It seems to have got gradually hotter and stickier through the day and this evening its unpleasantly warm for me.
B made chocolate hazelnut mousse to a Nadiya recipe this afternoon. I tried to help with whipping the cream but I think I overdid it, and we ended up with a grainy mess. Happily we still had some cream left and I managed to rescue the problem (that was probably caused by me in the first place), and we ended up with a delicious dessert.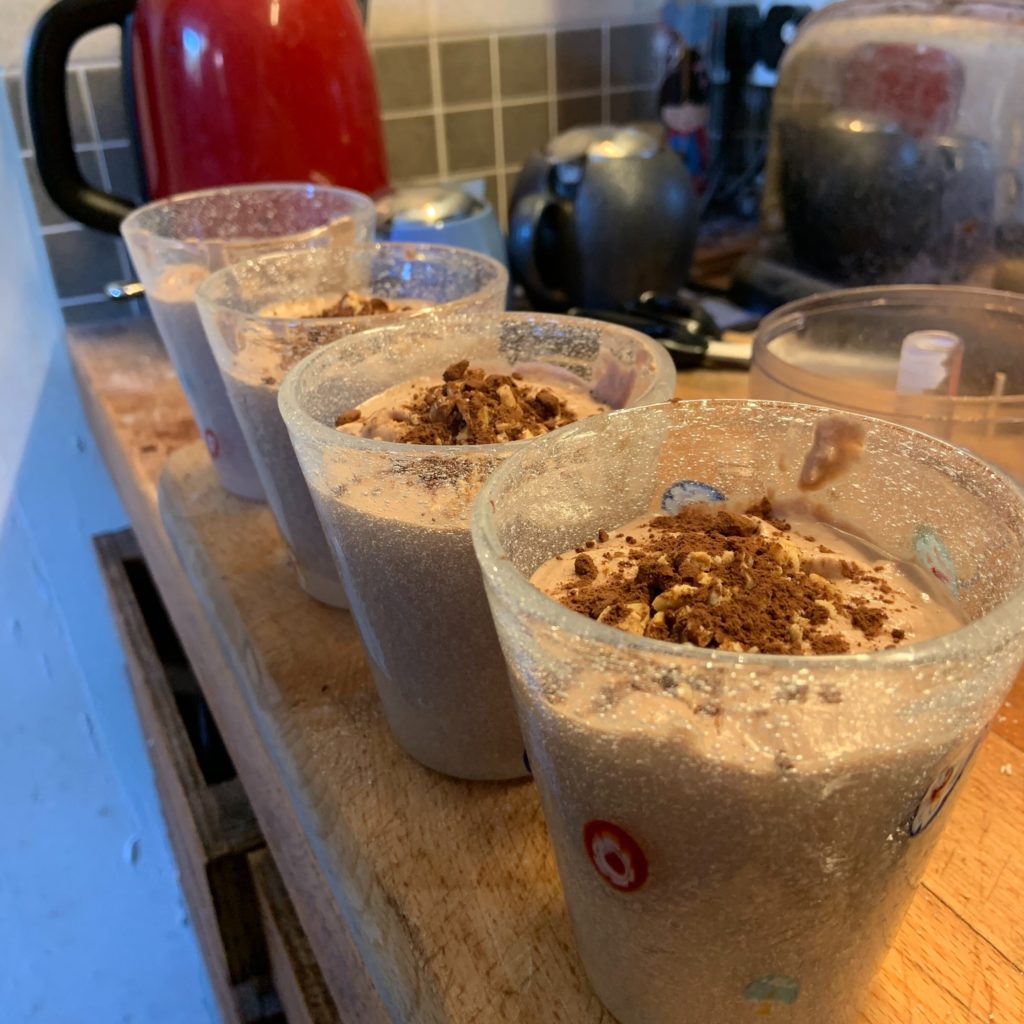 We shared two between the four of us for dessert – it was really good and despite the hazelnuts we had in the house being somewhat past their "best before" date (by a couple of years) the hazelnut flavour came through really well. Definitely recommend.
Stay safe, stay strong