Feeling: Relaxed
Listening to: Apple Music "Chill Mix"
Watching: Hawaii 5-0
After a lazy afternoon yesterday we had an even lazier day today. D and I both slept in and F eventually woke us at 10:20! After a late breakfast D and the kids watched the new Maleficent film (Maleficent: Mistress of Evil) while I listened to some music and generally did very little.
In the afternoon I edited together a video for something the chair of our Choir is planning, and managed to fit one of the water butts I had delivered a couple of weeks ago.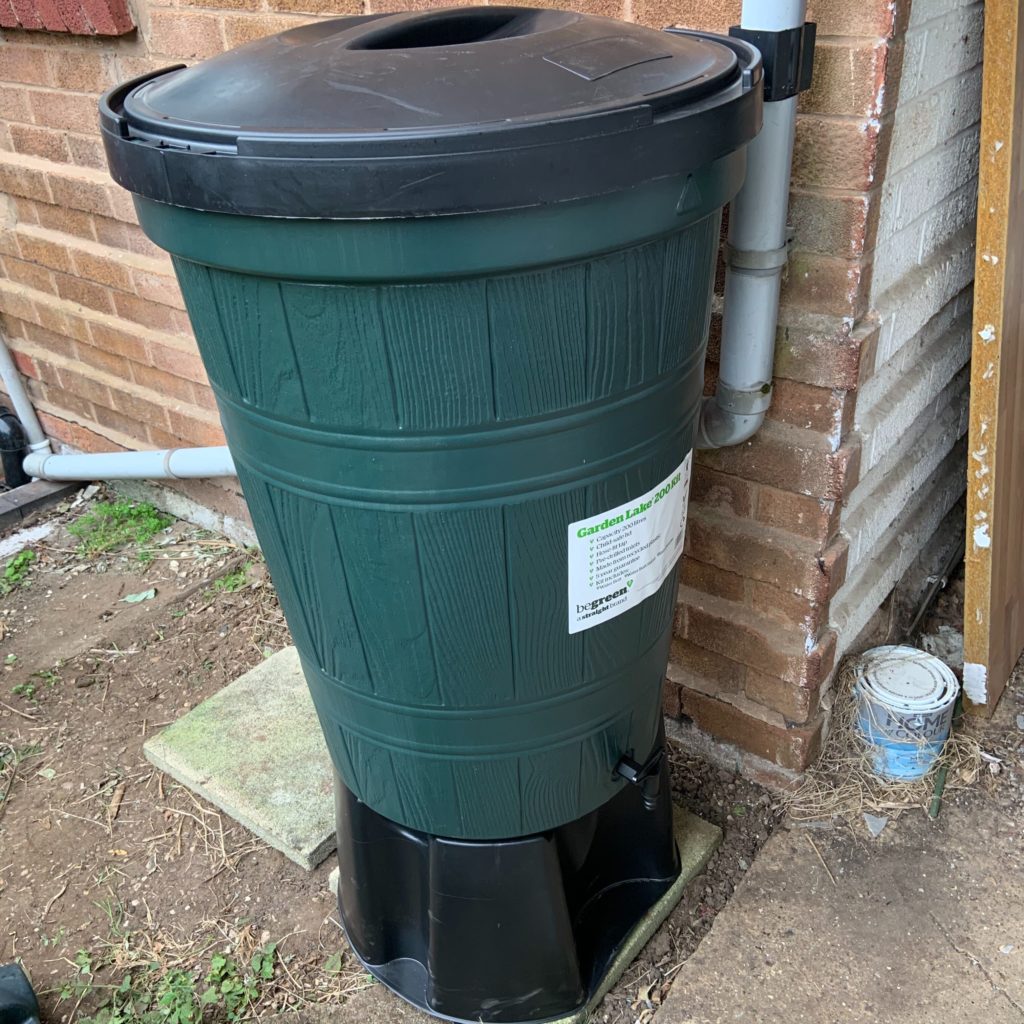 For tea I made Yorkshire puddings and onion gravy to go with sausages – bit success all round (F loves onion gravy, and we all love yorkshire puddings).
This evening was the Bare Necessities music showcase to raise money for a Coventry-based charity (you can donate at Feeding Coventry) – which I'd recorded a couple of songs for. The whole showcase is available on Facebook if you are interested.
All in all a very relaxing day.
Stay safe, stay strong x